Do you find normal game worlds too long? Even express servers aren't fast enough for you? Then we now have the speedy alternative!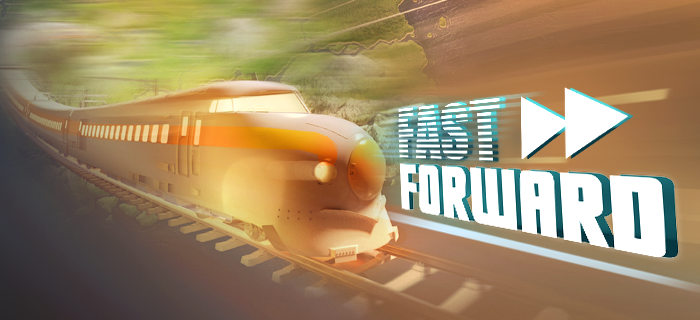 On our completely unprecedented Classic 4x-speed servers, you can play the quickest Rail Nation round of all time. In just four days you'll already have completed the first era, you can collect bonuses in much shorter intervals, a competition takes place every 1.5 hours and the endgame starts only after 24 days! Want a quick round of Rail Nation before you go on vacation? Fancy experiencing a short but intense game round with familiar gameplay yet all-new speed, in addition to your usual game world? How about earning new achievements? No problem!
All this and more awaits you on the Fast Forward game worlds,  where the speed dial is cranked up to 400%! You'll never get bored!
Fast Forward will arrive on March 9 and the following game worlds will start within a week: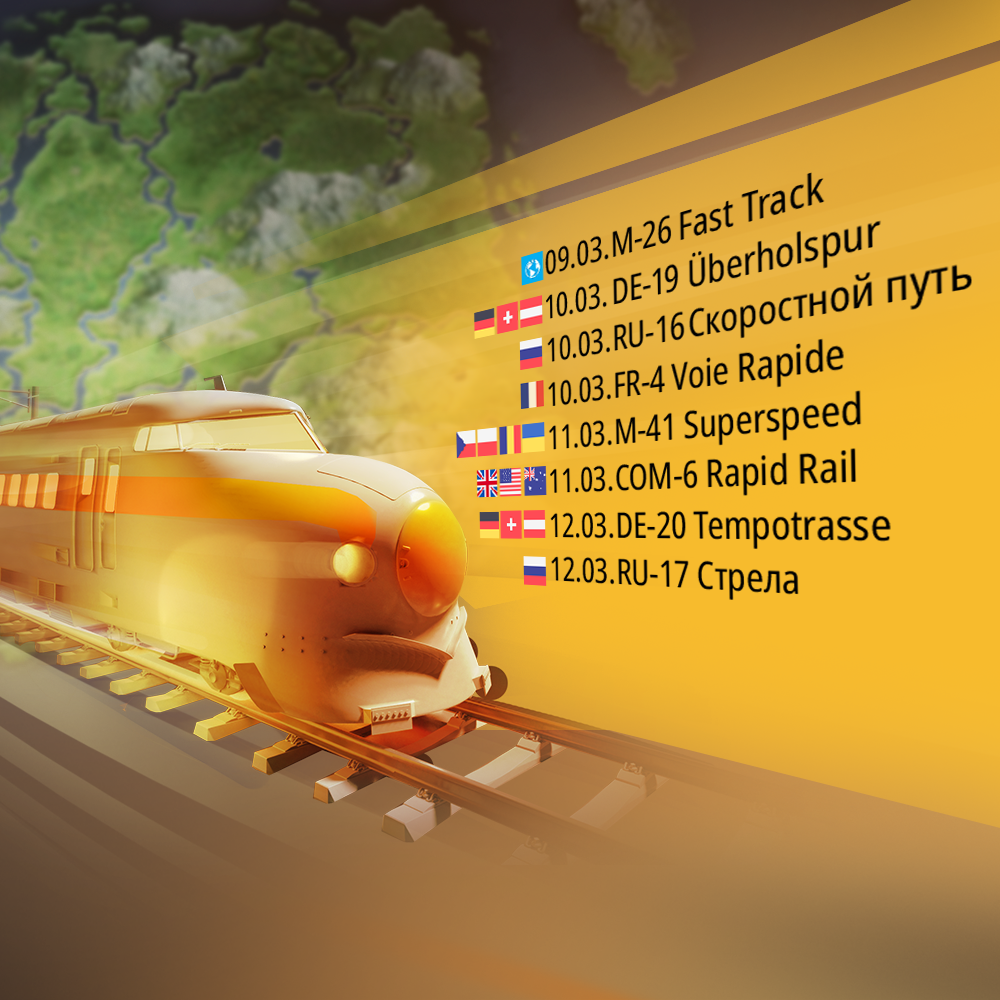 FAQs
How long does a 4x-speed round take?
Since each era lasts just four days, depending on the length of the endgame the entire round will take about 26 days!
Hang on! Four days per era isn't actually four times as fast!
That's right, you've caught us. Strictly speaking, it's 3.5 times faster and we rounded up. But 3.5x speed simply doesn't sound as good. Anyway, actual 4x speed would mean every second era change would happen in the middle of the night.
Will the Fast Forward game worlds run permanently?
Nope. Each game world for this event will only run for one round.
I don't have any time in March. Will Fast Forward return again some time in the future?
We're not able to answer that with any certainty right now. Just like with every event server, there's always a chance there might be a second round at some point in the future.