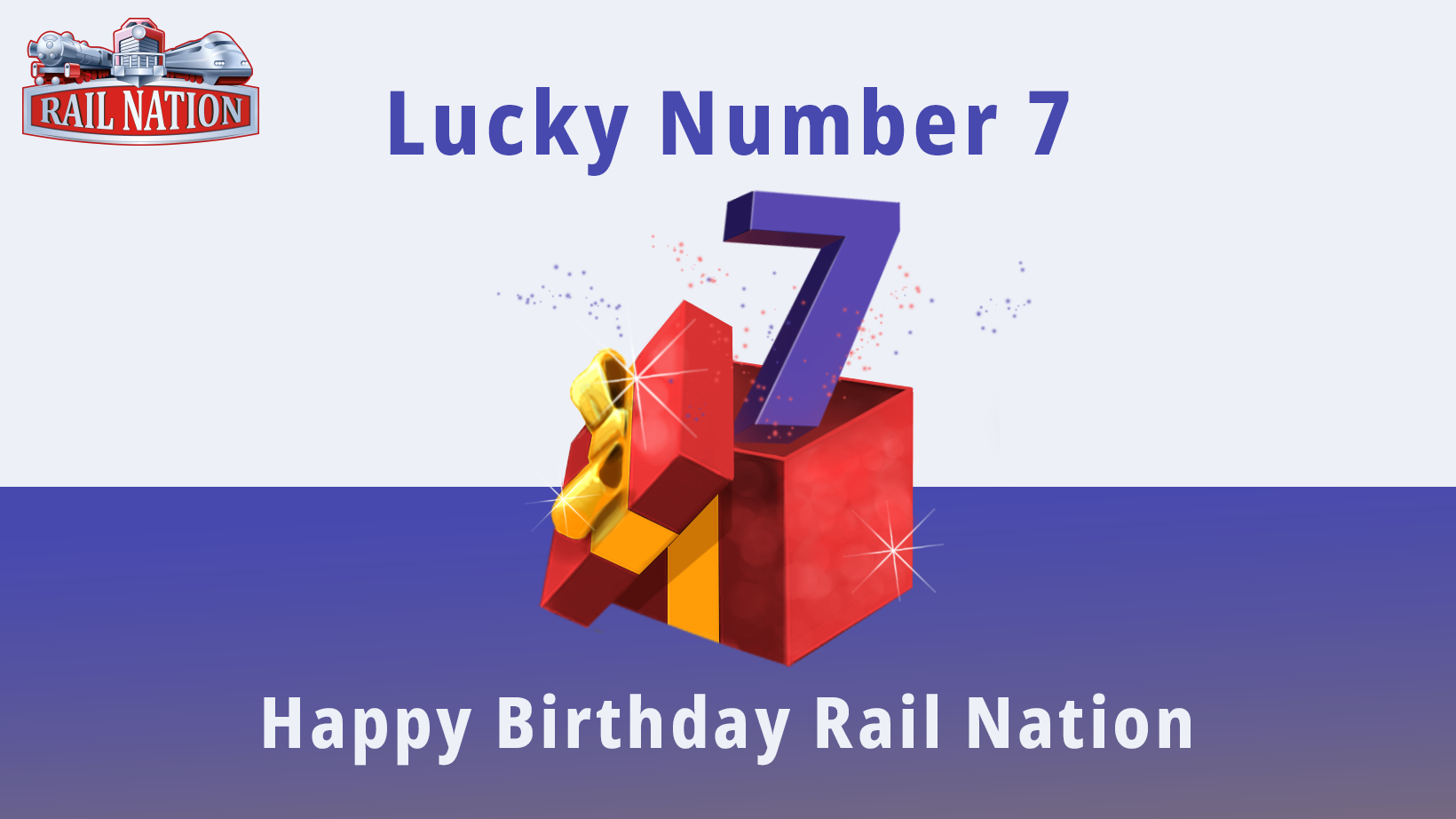 Dear players,
it's time for presents since Rail Nation is close to celebrating its 7th birthday!
We are delighted to celebrate this happy occasion and we are thankful for all the players who have stayed with us or joined us in the last 7 years!
That's why we want to give something back to the people who made all of this possible: You!
Here's what we have planned:
On our birthday, 28th January, we will release a special code containing some gifts for everyone who uses it by 29th of February. The code will be shared on that day via the forum, email, Facebook and our blog.
What's more, we will also share a preview for our plans for this year on 28th January in our blog. We have some exciting things prepared and can't wait to talk about them!
And finally, if you can't wait that long, we'll also offer 7 little challenges as a countdown on our Facebook page, giving you the chance to win even more prizes. 7 items for 7 players on 7 days! The challenges start today!
No matter if you're a veteran who has stayed with us for years or a new member of the Rail Nation family, we are excited to celebrate our birthday with you! We would also like to hear your story. How and when did you join RN and what is the most amazing thing you have ever experienced in your time here? Let us know on the forum or right here in the comments!
Your Rail Nation Team